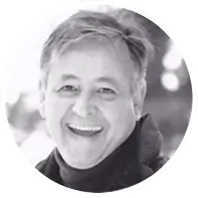 Christian Partarrieu
Chief Sales Officer
As CSO, Christian brings over 25 years of experience in technical and sales leadership roles. He participated in the success of IBM in Europe, Latin America and the Middle East. He joined Brocade in 2001 and introduced the fiber channel technology into accounts like France Telecom, Telefonica, large financial institutions and many others, via a direct touch model while leveraging OEM and partner relationships, in South Europe and Latin America.
Christian participated with the NetApp executive team in the creation, deployment and execution of its channel business strategy, as EMEA Channel Sales Director. NetApp increased its indirect business ratio significantly, while scaling EMEA's revenues across the board.
Since 2012 Christian has focused on the virtualization and application delivery markets. Responsible for the EMEA Channel Sales and Marketing Organizations at Citrix, together with the WW Channel Council, he drove the introduction of a renovated and stronger Partner Business Model.
Christian invested into a non-traditional business approach in the desktop virtualization & application delivery market with Ulteo, an innovative open source solution supporting the seamless delivery of Windows and Linux applications. He developed the partner and customer base and with the team actively contributed to the Open Virtual Desktop project. This effort led to the creation of Inuvika.
Christian holds degrees in Business Administration and Computer Science from George Mason University, Virginia, USA.