"Our goal is to establish Inuvika OVD Enterprise as a market leader in application virtualization software and virtual desktop infrastructure (VDI) software. Our goal, from the outset in 2014, was to bring this type of software to places and to customers where it wasn't practical to do so in the past.  While simplifying and lowering the costs associated with virtualization for these new markets, we have also been able to provide a viable alternative to Citrix or VMware in the markets with large and mid-sized enterprise customers. With the recent change to hybrid work environments and the need to reduce consumption and infrastructure use on public clouds, Inuvika is well positioned to deliver on all fronts as a cost-effective virtual desktop alternative." says Kevin Gallagher.
Kevin Gallagher, CEO and Co-Founder of Inuvika, shares, in this interview with GoodFirms, how they developed this top-notch enterprise desktop virtualization software that provides easy administration of users, both remote and on-premises, while providing secure access and protecting data.  Inuvika OVD Enterprise's intuitive user interface, full features, flexibility and best-in-class USB redirection capabilities make it a serious Citrix alternative or VMware Horizon Apps alternative.  Gallagher also discusses the current shake-up in the enterprise desktop virtualization market and where that leaves Inuvika in the mix.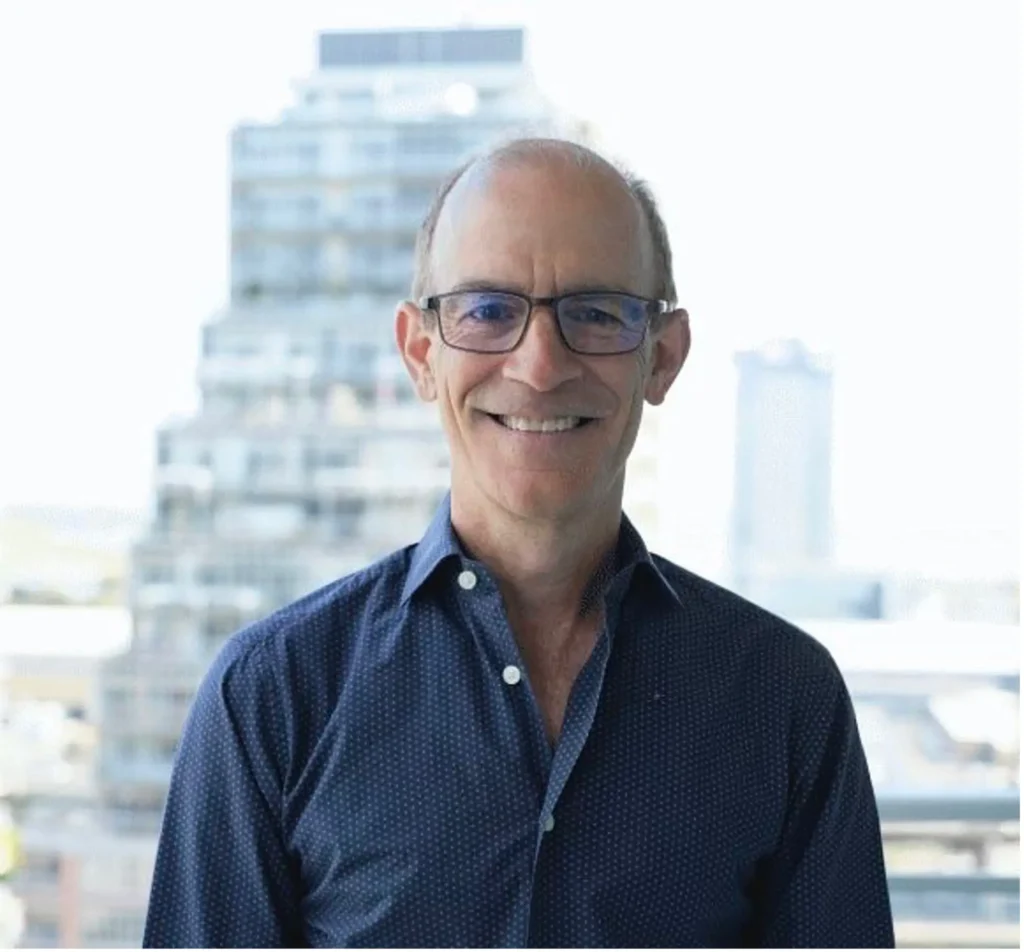 Inuvika is headquartered in Toronto, Canada and Inuvika OVD Enterprise is a unique desktop and application virtualization software product that was built on a Linux foundation.  And while it is a Linux based application virtualization and desktop product, it is able to securely deliver access to Windows and Linux apps while reducing infrastructure requirements by 50% and eliminating the need for most Microsoft licensing. It enables organizations, big and small, to enhance efficiency, improve security, provide a better user experience and reduce costs. The efficiencies found in infrastructure power consumption and the ability to convert desktops to thin clients, extending their life, means a lower carbon footprint and less technology waste going to landfill.  The software is suitable for all industries, with its major customer base in enterprise, healthcare, education and government sectors. 
Inuvika OVD software provides virtual desktop infrastructure, session-based desktop and remote desktop tools. Its extensive feature list includes support for audio/video calls, audit & compliance management, file sharing, remote access, screen sharing, security, session recording, session transfer, reporting & analytics, access control, centralized management, collaboration, data management, memory allocation, network monitoring, performance tracking, remote workspace, virtualized communication, and more. Moreover, the software offers the most straightforward set-up for multi-tenancy on the market, in just a click of a button. This is a great feature for MSPs using the software to offer a DaaS service or for large enterprises or organizations with multiple departments.  The software has fully customizable branding, allowing MSPs to brand the software by tenant.
Inuvika OVD, which is a VDI alternative (sometimes referred to as remote desktop software) can be installed on premises or in public or private cloud. It can support hybrid workplaces and remote employees, while keeping all data secure. Inuvika also has a desktop as a service (DaaS) offering through its hosting partner network around the world. Both services are simple, subscription-based all-inclusive pricing models. Inuvika OVD Enterprise is sold on a concurrent user basis, unlike many of its competitors who sell on a named user basis.  This can deliver massive savings for companies that work around the clock.  Subscriptions are for 1 year, 3 years, or 5 years with volume discounts. The software overall enables a high return on investment at nominal costs.
GoodFirms interviewed and discussed the detailed offerings of Inuvika OVD Enterprise software directly with Kevin Gallagher, Chief Executive Officer (CEO) and Co-Founder of Inuvika OVD Enterprise, to learn more about the software.
Industry shake-up
With both Citrix and VMware recently involved in going-private transactions as well as the sale of Frame by Nutanix and the purchase of Awingu by Parallels, all in the past year, the industry is in for some big changes.  "Citrix has stated that they plan to concentrate on their top 1000 customers.  They have also laid off most employees who dealt with mid-market customers. And then they raised their prices across the board.  If you aren't one of those top 1000, it leaves you wondering what is in store.  Inuvika is more than happy to welcome those customers looking for a cost-effective alternative to Citrix Virtual Apps and Desktops." Inuvika is emerging as one of the most flexible alternatives to Citrix on the market.
Versatile Virtual Desktop Infrastructure Software
In the interview, Gallagher describes Inuvika OVD Enterprise as digital workspace software. He states that the product is perfectly positioned for the new hybrid work and learning environments, giving users secure access to their apps from anywhere. With BYOD (bring your own device) strategy now very much part of the norm, Gallagher says that Inuvika embraces the zero-trust principle for securing access to corporate apps and data. Further, he states that "OVD eliminates complexity for admin, provides a better user experience, and lowers the total cost of ownership by up to 50% when compared to Citrix or VMware."  With theft of data and ransomware being a great concern worldwide, Inuvika's virtual desktop alternative leaves no data on user devices.  It also adds more security than traditional VPNs that, when breached, give attackers access to the entire network.  Inuvika sandboxes each user to limit exposure.  With recent studies showing that many corporate IT security professionals are looking for alternatives to VPN's, Gallagher believes that Inuvika is well positioned to deliver a more secure product to them.
When asked what motivated the company to create Inuvika OVD application virtualization and VDI alternative software, Gallagher mentioned that "Citrix XenApp and XenDesktop, as well as VMware Horizon View, were the traditional legacy products in this space in 2014 when Inuvika was founded." Initially working with customers in education, they were looking for Citrix XenApp alternatives.  According to Gallagher, at that time, one to one VDI and full desktops were still the norm. "But users really just wanted access to their apps. Most did not need the full virtualized desktop" he said.  They also needed the ability to work on both Linux and Windows apps on the same user interface.  This was something that Inuvika did before its larger competitors.  Also, full VDI was costly, limiting its adoption. With 80% of the world's desktops not virtualized, this motivated Inuvika to come up with a Linux based product that could deliver Windows and Linux apps, eliminate a lot of Microsoft licensing, and require less infrastructure overall. Costs had to be lowered to get to the untapped markets.  Further, the goal was to simplify the product to make it more accessible for administrators with lesser technical skills.  "We can train admins to be experts in two, four-hour sessions" said Gallagher.
Unique Features and Offerings
Discussing the distinctive features and offerings of Inuvika OVD Enterprise software, Gallagher mentions that "Ultimately, an intuitive user experience means a lot fewer support calls". Ease of use and user adoption is essential for remote desktop or virtual desktop infrastructure software. Gallagher adds that Inuvika OVD is the only product on the market that can deliver apps to a Mac in a way that makes them appear as if they are operating natively on the Mac. It also offers the same experience for Android thin clients, like Chromebook, allowing users to seamlessly use Windows and Linux apps on an Android device.  So, beyond the initial cost savings on purchase, the Inuvika software will lower the customers' internal support costs by making things easy for the users.
Gallagher also highlighted the software's Linux-based platform as unique. Customers do not need Microsoft SQL Server licenses and only require the RDS CALs and Windows Server CALs for the Windows Application Server, with everything else on Linux. Inuvika has a built-in secure gateway, so there is no need for a separate product like Citrix NetScaler.  Describing how Inuvika OVD offers significant cost reduction when compared to other virtual desktop alternatives, Gallagher explains that "Inuvika software can reduce the Total Cost of Ownership ("TCO") by up to 50%. Inuvika OVD requires around half of the server capacity of other VDI alternatives". Additionally, Gallagher adds that the Inuvika OVD subscription price is significantly lower than alternatives like Citrix Virtual Apps and Desktops, Citrix DaaS or VMware Horizon Apps.
Customer Satisfaction and Retention
Talking about customer satisfaction and retention, Gallagher reveals that the customers are very satisfied with Inuvika OVD software and the company's support team, reflected by their independent reviews on multiple review sites and high rankings. Gallagher also proudly discloses that the company has a very high renewal rate on the software's subscriptions, and maintains a customer retention rate between 90% to 95%.
Dedicated Customer Support
Gallagher emphasizes that the company offers diligent customer support for Inuvika OVD software customers through a ticketing-based support system. The support team promptly responds with an email reply to customer queries and sets up a Zoom call as needed if the issue does not get resolved quickly.
Gallagher says that the company also maintains a comprehensive knowledge base of useful resources for Inuvika OVD software called "Inuvika Docs" that contains all the necessary documentation required for the software admins and users. Moreover, they offer full training for admins to help them leverage the full potential of Inuvika OVD Enterprise software.
The Future of Inuvika OVD Enterprise – Virtual Desktop Software
"Our plan is to continue growing our revenue in the very high double digits, percentage-wise, for the foreseeable future." "In terms of product development, everyone is talking about AI now and what it will do for the future of work. As the product that is the interface between employees and their apps, we are certain that AI is going to play a very large role in how our product develops over the next decade," says Gallagher.
Inuvika OVD Enterprise has emerged as a popular choice and a market leader for businesses and organizations looking for remote desktop and virtual desktop alternatives.  With the advantages of a full feature set, exceptional user experience, cost reduction, and diligent customer support that Inuvika offers to its customers, GoodFirms' researchers have identified Inuvika OVD Enterprise as one of the best remote desktop software and the best virtual desktop infrastructure software.
To know more about the offerings of the Inuvika OVD Enterprise system, one can also go through the detailed interview published at GoodFirms.
About GoodFirms
GoodFirms is a Washington DC-based research and review platform for software and services. GoodFirms empowers companies to choose the best software from its curated list of industry-leading software in various categories to enhance profits and grow beyond imagination. It performs extensive research and analysis to evaluate and rank the listed software on critical parameters like features, uniqueness, ratings, and verified user reviews. This diligently curated ranking highlights the top performers for every software category and boosts the buying credibility of the software.
About the Author
Lisa Brian is presently working as a Team Lead for Content with GoodFirms, a Washington DC-based B2B review, listing, and ranking company. Lisa has a strong background and passion in writing about emerging trends in the software industry and cutting-edge technologies. With expertise in researching, gathering information, and crafting engaging content, Lisa helps companies digitally communicate their vision and mission.