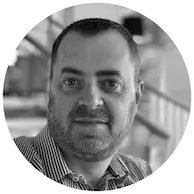 Peter von Oven
Ejecutivo de la Alianza Estratégica
Peter is an experienced technical consultant and has spent the past 30 or so years of his IT career working with customers and partners in designing technology solutions aimed at delivering true business value.
During his career Peter has been involved in numerous large-scale enterprise projects and deployments and has presented at key IT events, such as VMworld, IP EXPO, and various VMUGs and CCUG events across the UK. He has also worked in senior presales roles and presales management roles for some of the giants of IT, such as Fujitsu, HP, Citrix, and VMware.
In recognition of his contribution to the VMware community and having authored eighteen books on VMware EUC technology solutions, he has been awarded VMware vExpert status for the last eight years including the EUC vExpert and Desktop Hypervisor vExpert tracks.
Outside of work, Peter volunteers his spare time as a STEM Ambassador, and is also an RAF Reservist focussed on working with the Air Cadets helping, coaching, and mentoring young people in taking up careers in technology and defence.