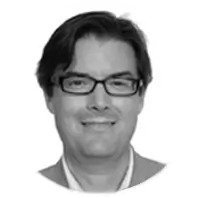 Charles Gibson
Chief Financial Officer
As CFO, Charles brings 25 years of senior level finance experience with investment, controllership, internal audit, start-up, public company offerings and reporting, as well as international business experience in asset management, construction and building materials, export, and public accounting sectors.
His past roles in engineering, entrepreneurial ventures, and finance have been with New Brunswick Electric Power Commission, IBM Canada, Ernst and Young LLP, Casia Enterprises Ltd., The Futura Corporation, and Capital G. As Corporate Controller at The Futura Corporation, he substantially grew supplier and banking credit lines, participated in the initial public offering of CanWel Building Materials Ltd., and was one of three management team members who grew the business into BC's 9th largest private corporation by revenues within seven years. He was also the founding shareholder of Capital G, a long / short securities fund trading for proprietary and client accounts where he developed the statistical trading algorithms used to successfully trade the markets.
Charles holds a Master of Business Administration degree from the Sauder School of Business at the University of British Columbia, a Bachelor of Science in Electrical Engineering degree from the University of New Brunswick, holds a CPA designation and is a member of the Chartered Professional Accountants Association of Canada.